2017
November & December 2017
November 16 to December 17:
An immersive theater experience beyond space and time
Submersive Productions returns to the Peale for a limited run of its sold-out immersive theater experience. Tickets are on sale now and will sell out fast – get yours now!
Inspired by the history and architecture of the Peale, the first purpose-built museum in the US, "H.T. Darling's Incredible Musaeum" immersive theater experience by Submersive Productions offers unique insights into the history and ethics of collecting, curation, and museum practice. Join us for an evening with museum colleagues and the producers and cast members of the show for an in-depth discussion about what museums can learn from immersive theater.
With your ticket to this professional development session are included drinks, appetizers, and $5 off your purchase of one or more tickets to the H.T. Darling show (subject to availability).
Families and children are invited to explore an exhibit of objects and creatures from the planet New Galapagos featured in the immersive theater production, H.T. Darling's Incredible Musaeum. The day includes puppetry, puppet making and theater activities. The December 10th Family Day is free, and open to the public.
Join Submersive Productions and the cast of H.T. Darling's Incredible Musæum on Tuesday, December 12th from 7 p.m.-10 p.m. for a party at the speed of thought! One night only – get your tickets today!
---
November 2017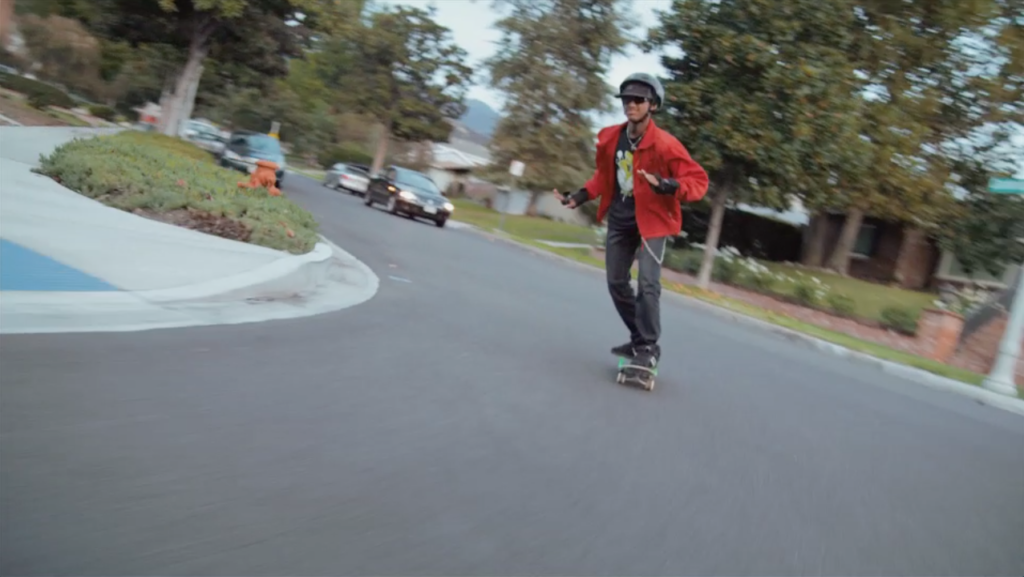 The National Federation of the Blind of Maryland, Greater Baltimore Chapter in partnership with the Peale Center for Baltimore History and Architecture hosts a screening of a new, critically acclaimed documentary  the problems that blind students experience in public schools and other challenges that they face due to low expectations and misconceptions about blindness.
October 2017
October 6-29: Thu-Fri 6-9pm; Sat 12-6pm; Sun 10-4pm
Birdland and the Anthropocene Exhibition and Programs
At the Peale and through off-site programs, curated by Baker award winner Lynne Parks. The artists in the show offer creative solutions for mitigating human impact on the natural environment of the city, and bird populations in particular: for example by decorating windows and controlling light so that migrating flocks don't run into glass in buildings.
---
October 28-29: 11:00 AM – 5:00 PM
Doors Open Baltimore
Visit the Peale, its Birdland exhibition, and other historic buildings around the city – many of which are rarely open – in this year's extended Doors Open Baltimore weekend. It's a chance to come out and see parts of the city that may have been closed!
---
September 2017
September 28, 2017, 5:00 PM (4pm for tours)
MW18 Facebook Live Event and Tours of the Peale
Museums and the Web co-chair Nancy Proctor will walk you through the finer details of making a successful proposal to the upcoming MW18 conference in this event, broadcast at the Peale Center on Facebook Live. Come early for a tour of the first museum ever purpose-built in the United States. The chat is followed by #drinkingaboutmuseums at Ida B's Table, next door!
---
September 13, 7:15 pm: Talk: The Historic Building as School
Steve Ziger, architect and board member at the Baltimore Design School, will talk about how buildings can support contemporary educational needs and discourses while making visible their historic uses. This talk is part of a series of programs aimed at understanding and contextualizing the Peale's own past as Colored School No. 1 (1878-1889) and its role in the history of Baltimore schools and the city's educational system.
---
September 9, 10:00 AM – 4:30 PM
Collecting Baltimore School Stories – a Be Here.Edu Workshop 
We're recruiting community members who would like to contribute to an upcoming exhibition and programming that will feature stories of Baltimore's public schools and trace the roots of contemporary issues to segregation and the city's Colored School system, including the Peale's own past as "Colored School Number One." Part of the Be Here. Edu program, this design and planning meeting led by the Omnimuseum Project and the MuseWeb Foundation.
---
September 7, 2-3:30 PM
Get a tour of the Peale, the first purpose-built museum in the country, and hear about how it is being reimagined as a production house of culture. Discuss educational programming for the Peale's target audiences, families and schools, and help develop ideas for the Peale's Be Here: EDU cultural storytelling initiative.
August 2017
August 24, 2017, 5:30 PM – 8:00 PM
Tour of Downtown Baltimore Historic Skyscrapers
Join the Baltimore Architecture Foundation, the Downtown Partnership of Baltimore, and the Peale Center for a tour of Downtown Baltimore historic skyscrapers.
Hear live storytelling about The Peale's Colored School history from the event!
---
Live storytelling with Aaron Henkin and the Peale's neighbors, 14 August 2017
August 15
11 am – 5 pm: Tours & Storytelling
11 am – 5 pm: Be Here: Baltimore
11 am – 5 pm: Visualizing Early Baltimore
12:30pm: 100 Gems of Light: The Peale Family and the 1816 Birth of the Baltimore/American Gas Industry
Talk by Burt Kummerow, principal of Historyworks and former President of the Maryland Historical Society.
August 14, 2017
11 am – 1 pm: Puppet Theater
After an apprenticeship with a puppetmaster in Chicago, Schroeder Cherry set out on his my own and began producing stories using puppets. A native of Washington, DC, Schroeder and his puppet, DiAndre, present the story of Baltimore's Street Lights–another "invention" of Rembrandt Peale– in this special command performance, adapted from Cherry's 2016 Light City act.
August 14, 2017
11 am – 5 pm: Tours & Storytelling
Drop in anytime to explore the historic Peale building and hear stories of its many firsts. Tours are led on a rotating basis by Peale experts and storytellers including curator Dean Krimmel, historian Alicia Puglionesi, Peale Board President Jim Dilts, and Peale Director Nancy Proctor. Let us know you are coming, and we'll send you updates on additional tour leaders and their schedules.
August 14, 2017
11 am – 5 pm: Be Here: Baltimore
Throughout the Open House you can listen to and add your own Baltimore stories to the 1200+ already part of the Be Here: Baltimore project at its new home in the Peale Center. This is an opportunity for neighbors and residents to show people around the world what Baltimore is REALLY like.
August 14, 2017
11 am – 5 pm: Visualizing Early Baltimore
This eye-popping 3D interactive digital reconstruction of Baltimore circa 1815 took UMBC's Imaging Research Center (IRC) more than 4 years to develop. In September of 2014, the first and major phase of this effort, called BEARINGS of Baltimore, Circa 1815, opened to the public at the Maryland Historical Society as part of their bicentennial celebration of Baltimore's pivotal role in the War of 1812. In 2016 the IRC did a major upgrade of the image to increase its accuracy, amount of information, and level of detail.  This new image will be on display at the Peale throughout the Founder's Day Open House. Explore the Peale's neighborhood and the rest of the city as it looked after the British attacks in 1814.
August 14, 2017
6pm – 8pm: Live Storytelling with Aaron Henkin
A cross-section of locals from around the 200 block of Holliday Street join Aaron Henkin, producer of WYPR's "Out of the Blocks" series, for a neighborhood storytelling event in front of a live audience at the Peale. Seating is free but limited so RSVP to reserve your place!
---
July 8, 2017
Social Science Encounters design charrette led by the Omnimuseum Project.
---
March 30–May 14, 2017
H.T. Darling's Incredible Musaeum Presents: The Treasures of New Galapagos, Astonishing Aquisitions from the Perisphere" immersive theater from Submersive Productions.
---